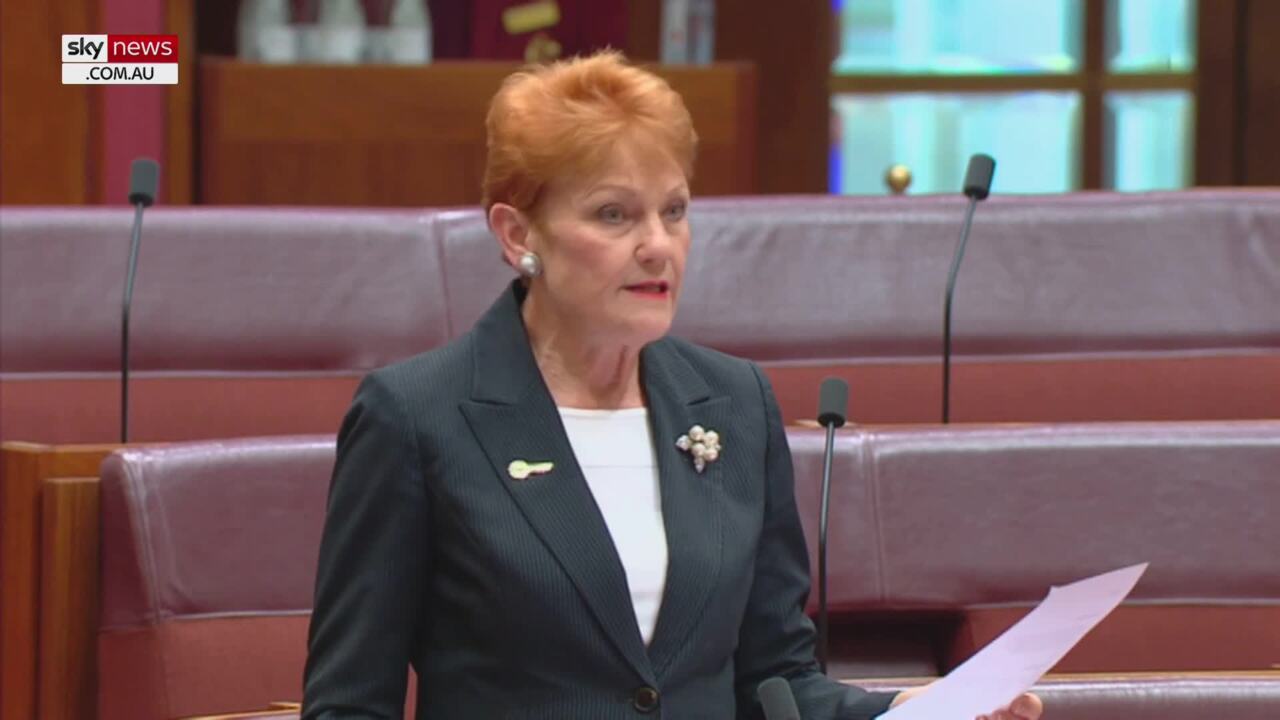 'I'm gobsmacked': Pauline Hanson and Penny Wong face off over net zero targets
One Nation Senator Pauline Hanson and Foreign Minister Penny Wong have had a fiery exchange over the communication and cost of net zero.
In Wednesday's Senate Question Time, Ms Hanson grilled the Foreign Minister throughout what net zero meant in "layman's terms", and how much it would cost Australian taxpayers.
"I'm not sure how to explain it latest than that it means net zero," Ms Wong replied.
"I think we all understand what net emissions means."
Ms Hanson said she was "gobsmacked" by Ms Wong's lack of response to the request.